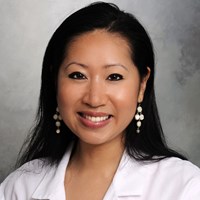 Straub Clinic & Hospital has announced the addition of Dr. Jane Luu, cardiologist, to its medical staff.
 "We are very excited to have Dr. Jane Luu join our team at Straub Clinic & Hospital," said Straub Clinic & Hospital Chief Operating Officer Patty Boeckmann. "Dr. Luu's knowledge and expertise will add to the comprehensive cardiac services offered at Straub."
 Luu is board certified in internal medicine, cardiovascular disease and interventional cardiology. Her area of expertise is performing minimally invasive cardiac surgery and procedures.
 She received her medical degree from Jefferson Medical College in Philadelphia, Pennsylvania, and completed her residency at the University of Illinois at Chicago in internal medicine. Luu completed fellowships in cardiology at Virginia Commonwealth University in Richmond, Virginia, and in interventional cardiology at Scripps Clinic in La Jolla, California.
 The cardiac specialists at Straub Clinic & Hospital offer expertise in heart and vascular services. Our team of doctors and support staff provide comprehensive and well-coordinated care for each patient, every time.