Straub Clinic & Hospital has announced the addition of Dr. Edith Canby-Hagino, urologist, and Dr. Timothy Stoddard, otolaryngologist, to its medical staff.
Canby-Hagino is board certified in urology. Her areas of expertise include general urology care, prostate cancer, prostatic neoplasm, prostate surgery, prostatectomy, and urologic oncology.
She received her medical degree from Keck School of Medicine at the University of Southern California, and completed her residency at San Antonio Uniformed Services Health Education Consortium at Wilford Hall Medical Center in Texas. Canby-Haginio completed her fellowships in urologic oncology at the University of Texas Health Science Center in San Antonio.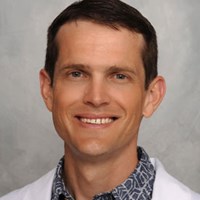 Stoddard specializes in otolaryngology, which is the study of ear, nose and throat conditions. His areas of expertise are surgical treatment of thyroid and parathyroid disorders; sinus problems; cancers of the mouth, throat, and voice box; nasal obstruction; voice and swallowing disorders; and ear problems affecting hearing and balance.
He received his medical degree from the University of Southern California, and completed his residency in otolaryngology-head and neck surgery at the Medical College of Wisconsin.
Straub physicians offer expertise in more than 32 medical specialties. The team of doctors and support staff provide comprehensive and well-coordinated care for each patient, every time. For more information about these medical specialties, including urology and otolaryngology, visit straubhealth.org.