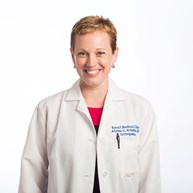 Wilcox Memorial Hospital announces the addition of Dr. Alyssa Schaffer, orthopedic surgeon, to its medical staff. 
"We are very excited to have Dr. Alyssa Schaffer become a part of the Wilcox ohana," said Kathy Clark, president and CEO of Wilcox Memorial Hospital and CEO of Kauai Medical Clinic. "Wilcox is dedicated to providing Kauai residents with access to physicians and specialists in a variety of fields and quality care right here at home. Dr. Schaffer's knowledge and expertise will add to the comprehensive bone and joint services offered at Wilcox."
Schaffer is board certified in orthopedic surgery and has a subspecialty certificate in surgery of the hand. She is a member of the American Society for Surgery of the Hand, American Academy of Orthopaedic Surgeons and The American Association for Hand Surgery.
She received her medical degree from Temple University School of Medicine in Philadelphia, Pennsylvania, and completed her residency at Temple University's Department of Orthopedic Surgery and Sports Medicine. Schaffer completed her fellowship training with a focus on hand and upper extremities at Baylor College of Medicine in Houston, Texas.
In 2011, Schaffer participated in the American Foundation for Surgery of the Hand and Health Volunteers Overseas (HVO) Young Surgeon Traveling Fellowship program, which allows young surgeons to travel to developing countries to contribute to the education and professional development of medical students and young residents at hospitals and universities where HVO projects are based. Through the program, Schaffer spent four weeks volunteering in Kampala, Uganda, teaching hand surgery to residents at Mulago Hospital.