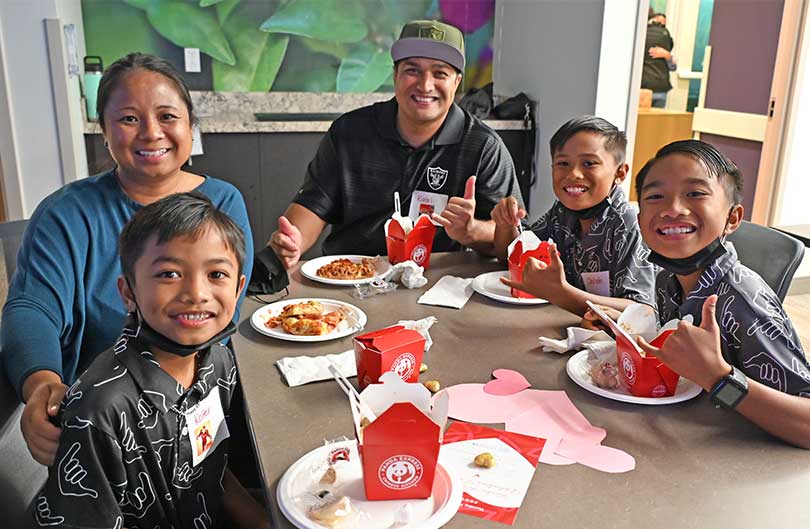 Kardiac Kids is a support group for families, young adults and caregivers affected by congenital and acquired heart defects.
Families of children diagnosed with various cardiac conditions meet regularly to offer support to one another.
Kardiac Kids is supported by Hawaii pediatric cardiologists and heart surgeons from:
Kaiser Permanente Hawaii
Kapiolani Medical Center for Women & Children
Stanford Children's Health
Tripler Army Medical Center
Join Kardiac Kids
Everyone is welcome, and membership is free. Email or call to learn more about Kardiac Kids.
Email: KardiacKids@Kapiolani.org
Phone: 808-983-8873
Kardiac Kids Membership Activities
Monthly family support meetings every third Friday at the Kapiolani Dining Room.
Access to resources from the American Heart Association.
Annual events, including holiday parties and the American Heart Association's Hawaii Heart Walk.
Heart camps at Camp Taylor Hawaii.
Join the Kardiac Kids Facebook Group.