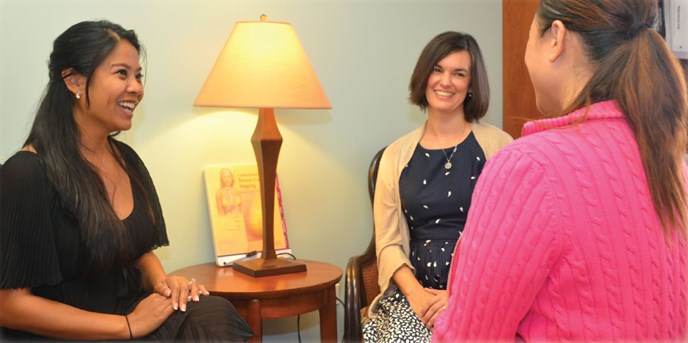 The Breast Cancer Support Group is offered by the Cancer Centers of Hawaii Pacific Health for patients who are receiving breast cancer treatment and for breast cancer survivors. The support group provides a safe place for patients to learn coping methods, improve well-being and build connections with others who have had similar experiences.
Support group meetings are free and facilitated by health care professionals who are members of the cancer care teams at Hawaii Pacific Health.
Sessions are held virtually over Zoom.
For more information, please contact:
Noe McGuire, RN
Breast Nurse Navigator
Pali Momi Medical Center: 808-485-4303
Brenda Hiramoto, RN
Breast Nurse Navigator
Kapiolani Medical Center: 808-983-2048
If you register for a Breast Cancer Support Group meeting, you will receive an email confirmation and a link to join the session virtually.