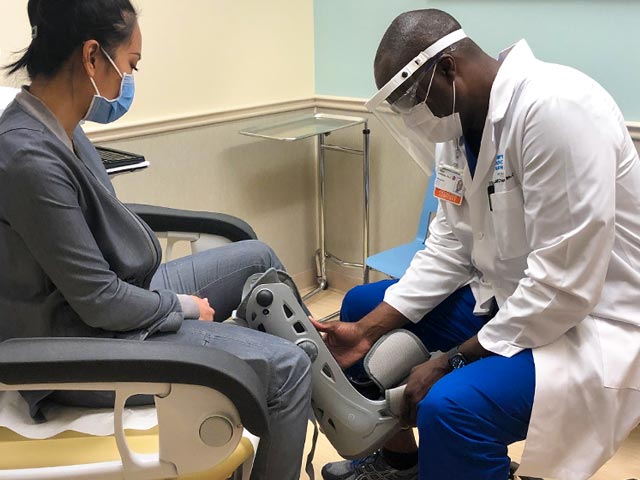 Orthopedic Urgent Care at Straub Medical Center – Kahala Clinic & Urgent Care
Urgent care is available for strains, sprains, sports injuries, neck pain, back pain, shoulder pain and other minor orthopedic and sports medicine conditions.
Services available include:
Evaluation and management of common orthopedic conditions
On-site X-ray
Splints and braces
Make an Appointment for Orthopedic Urgent Care
Orthopedic Urgent Care services are available five days a week at Straub Medical Center – Kahala Clinic and Urgent Care (Location).
Tuesday-Thursday: 10 a.m. to 6:30 p.m.
Friday-Saturday: Noon to 8 p.m.
Walk-in orthopedic care is available or schedule an appointment, below.

Make an Appointment
If you are having a medical emergency, please call 911.