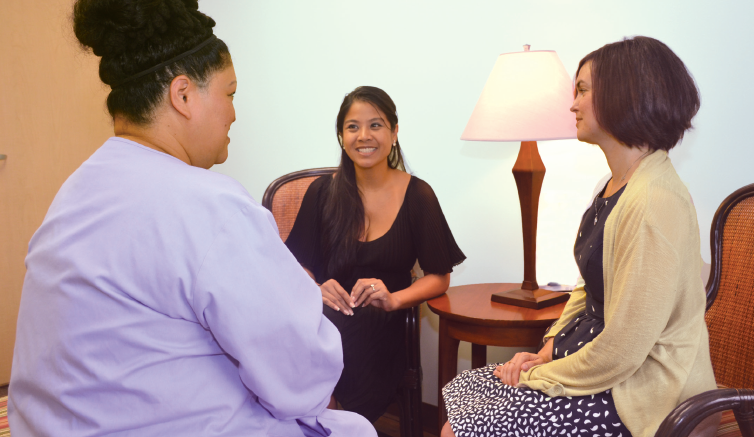 Please note: At this current time certain classes are available via Skype, please check the class schedule to see what is available. Please check back frequently as classes will continue to be added when available.
---
The Kapiolani Women's Gynecological Support Group is a program for patients who are receiving treatment or are survivors of gynecological (ovarian, endometrial, cervical, fallopian tube, uterine and vulva) cancers. The support group provides a safe place for women to learn coping methods, improve well-being and build connections with others who have had similar experiences.
The group will have a mixed agenda which may include an educational presentation or open discussion.
Support group meetings are free and will be facilitated by health care professionals from Kapiolani Medical Center for Women & Children.
Light refreshments will be provided and parking will be validated.
Date: Second Thursday of the Month
Time: 5:30 p.m. to 6:45 p.m.
Location: Kapiolani Medical Center for Women & Children, Diamond Head Tower Conference Room 4
Fee: No fee
For more information regarding the group or room location, please call 643-HOPE.
Enrollment for classes is ONLY available using a desktop computer. At this moment mobile and tablet device enrollments are not coming through. We apologize for the inconvenience and hope for your understanding.