A Mammogram Can Save a Life.
Yours.
Schedule Your Mammogram
Call 745-1636 or fill out this form
Why Choose Pali Momi Women's Center?
Largest and most comprehensive Women's Center in Central and West O'ahu with convenient scheduling options including early mornings, evenings and Saturdays
Excellent, patient-centered care offered in a relaxing and healing environment
A range of services from regular checkups to advanced breast health care
Nationally recognized by the American College of Radiology as a Breast Imaging Center of Excellence and accredited by the American College of Surgeons National Accreditation Program for Breast Centers
The latest in mammogram technology, including digital 2D and 3D mammography
Learn More About Our Services
Comprehensive Breast Health Services
OB-GYN Services
Additional Services
Comprehensive Breast Health Services
Digital mammography: screening, diagnostics, implants
Tomosynthesis breast imaging (3D mammography)
Screening whole breast ultrasound: for women with dense breasts and/or breast implants
Breast MRI: high-risk screening, diagnostics and biopsy
Non-surgical breast biopsy (Stereotactic core biopsy)
Breast ultrasound-guided core biopsies, cyst aspirations, imaging
Computer aided detection (CAD) advanced analysis of images to help detect the presence of abnormalities
High-risk breast program
Genetic counseling and testing
Seamless integration with the HPH Cancer Center at Pali Momi and a robust navigation program with you every step of the way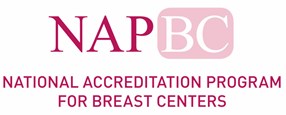 Obstetrics and Gynecology
Pali Momi offers a wide range of OB-GYN imaging services, which ensures that all exams are performed under the direct supervision of and interpreted by our gynecologic ultrasound-trained physicians.
Obstetrical ultrasound services are provided by Maternal Fetal Medicine Specialists from our sister facility, Kapiolani Fetal Diagnostic Center in Honolulu. Specializing in the care of pregnant women and their fetuses, including high-risk pregnancies, our team of experts is dedicated to ensuring ultrasound services are provided in a safe and comfortable environment in a location that is easily accessible for women in Central and West Oahu.
Obstetrical and gynecological exam services are available in the Pali Momi Outpatient Center just upstairs from the Women's Center through our partners University Health Partners of Hawai'i Women's Health Services.
Additional Services
Bone Health Program

DEXA (hip and spine) scanning

Osteo-cise and structural strength classes

Free public information sessions

Free patient resource room, including private room for wig fittings
Complimentary healing touch
Health and wellness classes and community events