At Hawaii Pacific Health, we believe that "healthier" means extending our reach into the community and making it easier for women to get the services they need. Below are some of our community efforts that are making a difference for the women of Hawaii.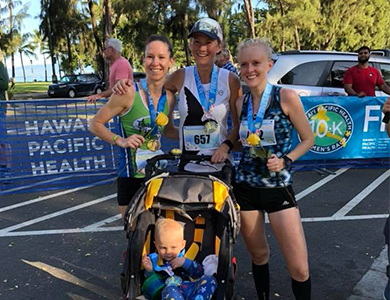 Hawaii Pacific Health Women's 10K and 5K Fun Run
Proudly known as Hawaii's premier all-women's running event, the Hawaii Pacific Health Women's 10K has a rich history of supporting women's health in the islands. For the past 41 years, Hawaii Pacific Health has gone the distance to champion women while celebrating fitness and good health. It is Hawaii's first and only all-female sanctioned race, bringing together women of all ages in an effort to create a healthier Hawaii. More than 1,700 women crossed the finish line on May 6, 2018 at Kapiolani Park.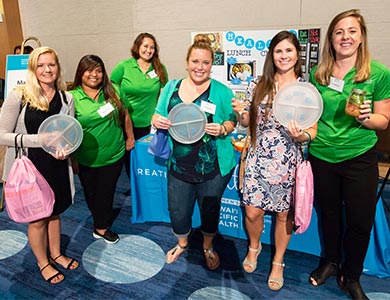 Women's Wellness Event "Creating a Healthier You"
The Hawaii Pacific Health Women's Centers treated mothers, daughters, sisters and BFFs to an evening of pampering in celebration of women's health during the "Creating a Healthier You" wellness event held May 3, 2018, at the Prince Waikiki. Women of all ages enjoyed a variety of health and wellness activities – from free health screenings, stress management tips and inspirational speaker discussions, to beauty booths featuring makeup, massage and manicures. Our popular blender bikes were there to serve healthy mocktails, and guests got to dine on a menu of healthy, local fare. Attendees all walked away with giveaways and prizes to help them continue caring for their health!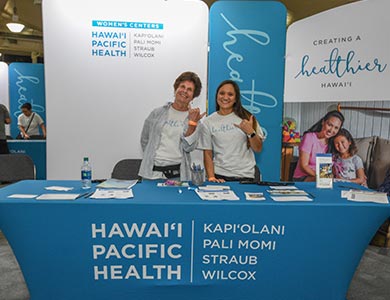 Great Aloha Run Sports, Health & Fitness Expo
Race participants of the Hawaii Pacific Health Great Aloha Run had the opportunity to meet physicians and other health care professionals of the Hawaii Pacific Health Women's Centers during the GAR Sports, Health & Fitness Expo held throughout President's Day weekend 2018. Along with tips for a healthier lifestyle, the Women's Center booth also offered free health screenings, giveaways and gifts.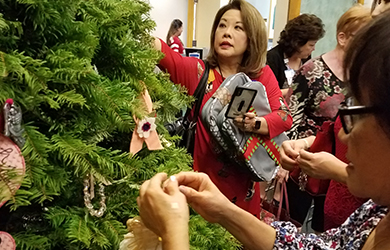 Tree Trimming Ceremonies
Kapiolani and Pali Momi held our annual tree trimming ceremonies hosted by the Women's Center for patients, families and guests. The events are full of hope and healing with patients sharing memories and stories of their perseverance. Participants also had the opportunity to hang their own ornaments brought from home or decorate one at the event to adorn the trees. The evening included dinner and dessert served by our Women's Centers teams and volunteers. It was truly a night to remember.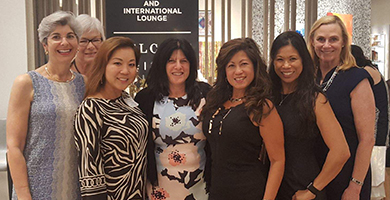 Physician Work Life Balance
The Physician Work Life Balance event was a fun opportunity for Hawaii Pacific Health women physicians to get to know each other as well as learn and share tips on how to better care for themselves with the ultimate goal of maintaining work-life balance.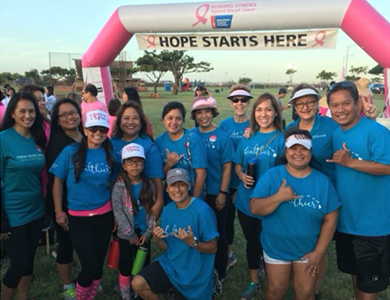 American Cancer Society Making Strides Against Breast Cancer
On October 21st, Hawaii Pacific Health participated in the annual American Cancer Society (ACS) Making Strides event in support of breast cancer patients and survivors. Hawaii Pacific Health sponsored healthy fruits and snacks at the ACS Refreshment Tent and distributed healthy recipe cards. Staff members and their families attended the walk at Keehi Lagoon Beach Park to show their support and also volunteered their time at the refreshment tent providing walkers with apples and bananas.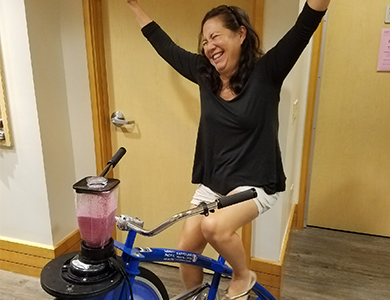 Celebrate Me
As women, we are typically busy taking care of others – our children, our partner, our parents. But in order to take care of everyone else, we need to take care of ourselves first. At our Celebrate Me events, held throughout the year, women enjoy makeup and nail styling, facials, massages, healing touch and more. If you are due for your annual  mammogram screening, you can make an appointment to get it done at the event as well. Check out our Events page for the next Celebrate Me night and register online.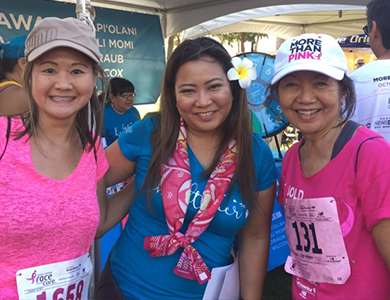 Supporting Breast Cancer Patients and Survivors During the Komen Race for the Cure
Staff members of Hawaii Pacific Health and their families gathered together on a Sunday morning in October to support breast cancer patients and survivors during the 2017 Susan G. Komen Race for the Cure at Kapiolani Park. At the Hawaii Pacific Health booth, attendees learned about the state-of-the-art mammograms available and how to help in the fight against breast cancer by completing their annual preventive screenings. Other Hawaii Pacific Health team members showed their support by participating in the race while sporting the color of the day – pink! It was a great morning for a great cause!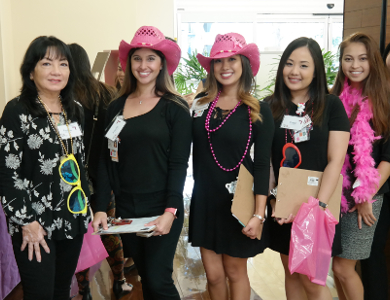 Bringing Women Together for a Girls' Night Out
Envisioned as a night for mothers, daughters, sisters and girlfriends to get together for an evening of pampering and learning, Girls' Night Out was created by the Pali Momi Women's Center team and has now become a regular event at Pali Momi as well as Kapiolani and Wilcox medical centers. Activities offered include manicures, massages, facials, healthy cooking demonstrations and presentations by physician experts. Women who attend can also get their regular mammogram screenings done during the event or schedule for a future appointment. It's a fun way to encourage women to take care of themselves and maintain a healthy lifestyle.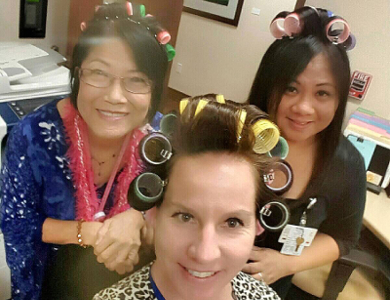 Sunrise and Midnight Mammos Offer Convenience for Busy Women
Women are often the main caretakers for their families, which makes it so important for them to remember to take care of their health as well. Finding the time in their busy schedules to visit the doctor and get their regular health screenings completed can be challenging. To make getting a mammogram more convenient for busy women, Sunrise and Midnight Mammos are offered during select time periods at Kapiolani, Pali Momi, Straub and Wilcox. Sunrise Mammos features early morning appointments starting at 6 a.m., and Midnight Mammos features late-evening appointments up until 11:30 p.m. Women who schedule their appointments during these special time periods also enjoy refreshments and other fun activities. Staff even dress up for the occasion!