Cardiac rehabilitation is designed to improve heart recovery, improve your ability to function and prepare you for future daily activities.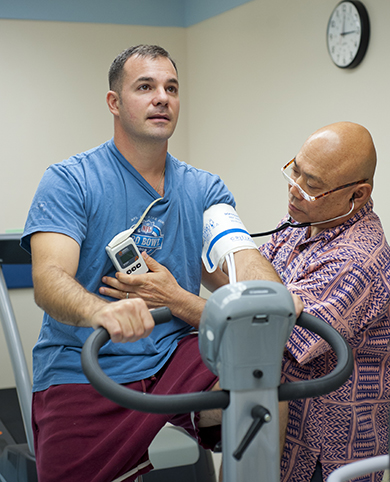 Wilcox Cardiac Rehabilitation
A physician referral is needed by one of our cardiologists: Dr. Andrew So or Dr. John Funai.
Cardiac rehabilitation can help more than 1 million people who survive heart attacks each year in the U.S. by lowering their risk factors for cardiovascular problems and slowing or reversing the progression of heart disease. Cardiac rehab may include a structured exercise program; nutrition, medication and lifestyle counseling; and emotional support. Those suffering from coronary artery disease should ask their doctor if cardiac rehabilitation would benefit them.
Each cardiac rehab patient has a specifically designed treatment plan that focuses on the patient's own unique condition and limitations. Cardiac rehab utilizes exercise treadmills, exercise bikes, cross trainers and free weights. Patients start at a level that they can handle and progress under the supervision of a cardiologist and cardiac rehab nurse who discuss educational topics such as diet and other healthy habits.
Common diagnoses or conditions that benefit from cardiac rehab:
After a heart attack with a diagnosis of stable angina, which is chest pain or discomfort that typically  occurs with activity or stress.
After open heart surgery, including coronary artery bypass, valve repair or replacement and heart transplant.
After angioplasty or stent placement.
All generally within the past six months.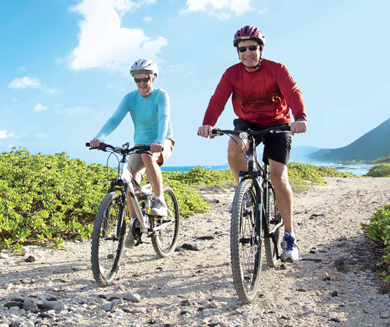 Ornish Intensive Cardiac Rehabilitation
Hawaii Pacific Health is proud to offer the Dr. Ornish's Program for Reversing Heart Disease™ (Ornish Reversal Program), which is a unique and innovative approach to prevent, stop and even reverse heart disease and significantly improve other chronic conditions.