Hawaii Pacific Health Heart Centers
The Hawaii Pacific Health Heart Centers provide comprehensive, state-of-the-art care across four medical centers – Kapiolani, Pali Momi, Straub and Wilcox.
For questions and information on the treatments we offer, please call 949-WELL (9355).
---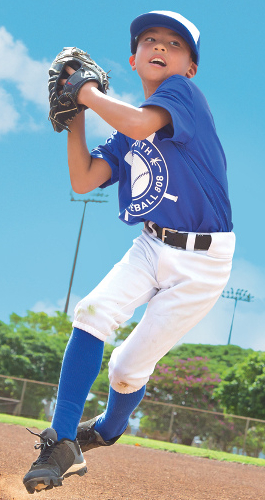 Healthier Hearts, Healthier Lives
When it comes to your heart health, having access to comprehensive, lifesaving cardiovascular care can make a critical difference.
The cardiac teams at the four medical centers of Hawaii Pacific Health offer the latest in expertise across a wide range of heart and vascular services for every stage of life. From prevention to diagnosis to treatment – regardless of lifestyle – you can expect cardiac care from our medical centers and specialists that is recognized as among the nation's best.
Our Heart Centers team includes cardiologists, heart surgeons, nurses, technicians and professional staff who work closely together to perform lifesaving procedures, provide general cardiac and preventive heart care, conduct diagnostic imaging and testing, and guide patients through recovery and rehabilitation.
At Hawaii Pacific Health, our mission is to create a healthier Hawaii. Our team is dedicated to providing the highest quality cardiac care with one purpose – healthier hearts and healthier lives.