Kapiolani offers orthopedic services for children, adolescents and young adults. Our physicians are specially trained to handle everything from common injuries, such as sprains, broken bones and sports injuries, to specialized conditions, including childhood arthritis, congenital disorders, and lumbar and spine deformity.
---
SERVICE HIGHLIGHTS
Women's Bone & Joint Clinic
The Women's Bone & Joint Clinic at Kapiolani Medical Center for Women & Children is dedicated to providing quality care for women with bone and joint issues. 
Women have unique needs and are more prone to certain bone and joint conditions, such as osteoporosis, osteoarthritis and rheumatoid arthritis. Women may also experience bone and joint changes during pregnancy and menopause that may require specialized care. The Women's Bone & Joint Clinic provides comprehensive treatment options, education and support tailored to women's specific needs to help women maintain healthy bones and joints throughout their lives.
More about Women's Bone & Joint Clinic
Pediatric Orthopedic Surgery
Kapiolani recognizes that children, adolescents and young adults have unique orthopedic health needs. Orthopedic issues may arise in childhood as the result of illness, injury or a developmental condition. Symptoms may include pain, deformity and disability in the growing child, though sometimes these symptoms only surface later in adulthood. These conditions are best treated by specially trained doctors. Our Kapiolani specialists provide state-of-the-art care, with an emphasis on joint preservation, to young adults experiencing pain or disability due to residual childhood orthopedic conditions. Kapiolani physicians are also available for monthly appointments with patients in Aiea, on Kauai and on the Big Island.
Kapiolani Sports & Dance Medicine
The Kapiolani Sports & Dance Medicine Program is part of our pediatric orthopedic division and provides comprehensive care for the pediatric athlete and dancer. The program offers complete medical care to the active patient, from attention to musculoskeletal injuries and concussions, to consultations regarding nutrition and health maintenance. The goal of our Sports & Dance Medicine Program is to administer therapeutic treatment while facilitating continuance of sports and dance at peak performance.
Kapiolani Pediatric Rheumatology
Arthritis isn't just an adult's disease. About 300,000 keiki in the United States are affected by juvenile arthritis. Juvenile arthritis commonly occurs in conjunction with pediatric rheumatic diseases, which are a range of autoimmune and inflammatory conditions that can develop in children ages 16 and younger.
At Kapiolani, our team of pediatric rheumatologists specializes in the diagnosis and treatment of arthritic conditions in children. Most treatments involve a combination of medication, proscribed physical activity, eye care and guidance for healthy eating in order to relieve inflammation, control pain and help patients lead as normal a childhood as possible.
Scoliosis and Pediatric Spinal Deformity
Kapiolani's spine specialists provide the highest quality care for the spectrum of spinal conditions and scoliosis in children and adolescents. Our team carefully considers the role that growth plays in the progression of scoliosis, as well as the impacts of our treatments on a child and family's well-being. We are strong advocates for non-operative management of scoliosis, including scoliosis-specific physical therapy, brace treatment, and Mehta casting. When surgery is required, our surgeons utilize the latest techniques in scoliosis correction, including spinal fusion and anterior Vertebral Body Tethering (VBT), a new growth friendly and motion-sparing procedure.
More about our spine program
Orthopedic Urgent Care
Need care for bone and joint related injuries? Orthopedic Urgent Care, located at the Straub Medical Center – Kahala Clinic & Urgent Care, offers medical services for minor orthopedic and sports medicine conditions such as sprains, strains, injuries, and neck, back, and shoulder joint pain. No appointments are necessary, just walk in or make an appointment online.
More about Orthopedic Urgent Care
Additional Areas of Excellence
Hip Preservation Program
Scoliosis and spinal deformity
Extremity deformities and limb deficiency
Complex foot and ankle deformities
Pediatric and adolescent sports medicine
Dance injuries
Bone tumors
Pediatric hand reconstruction
Bone and joint infections
Fracture care
Juvenile Rheumatoid Arthritis
Concussions
Resources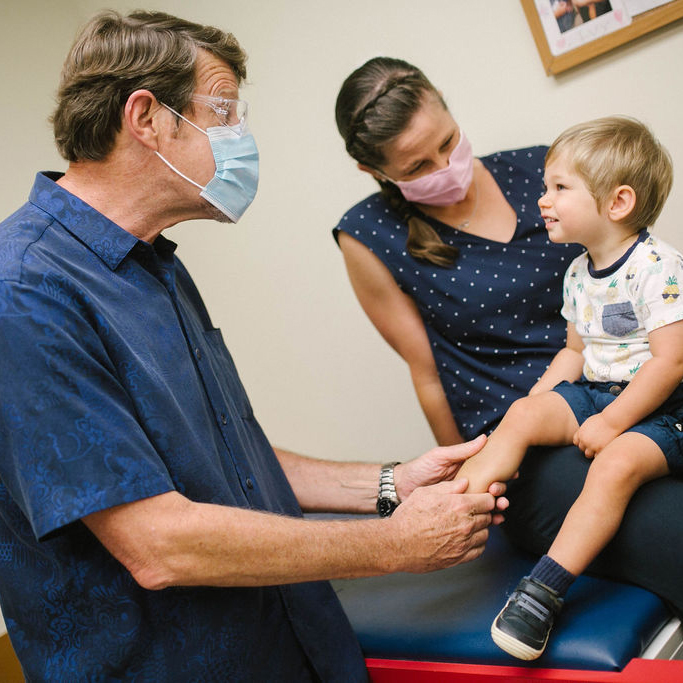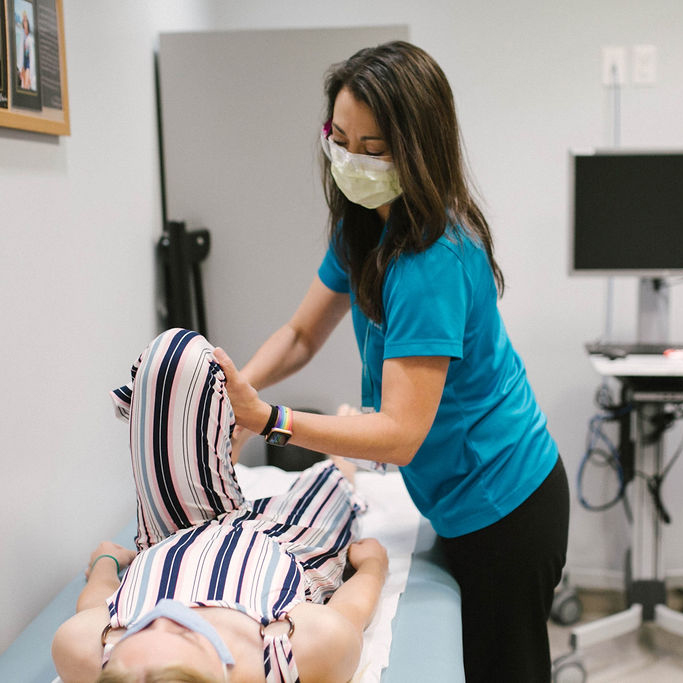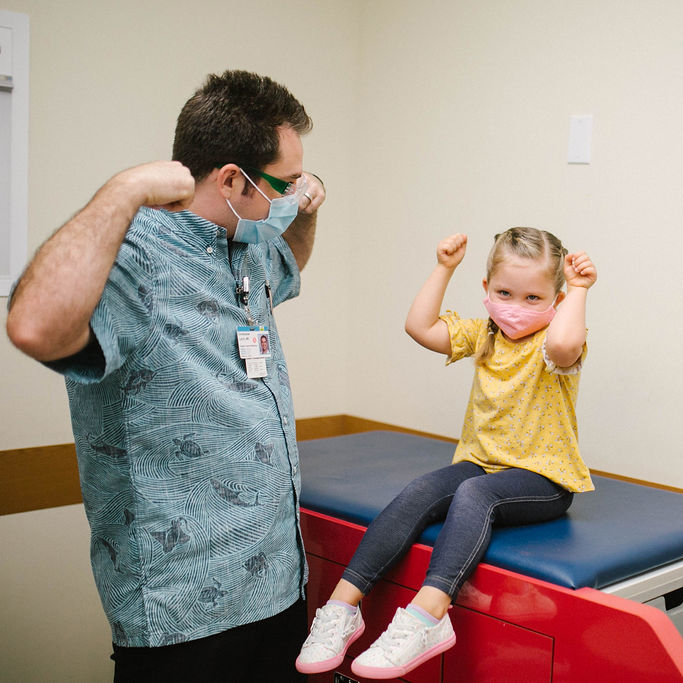 ---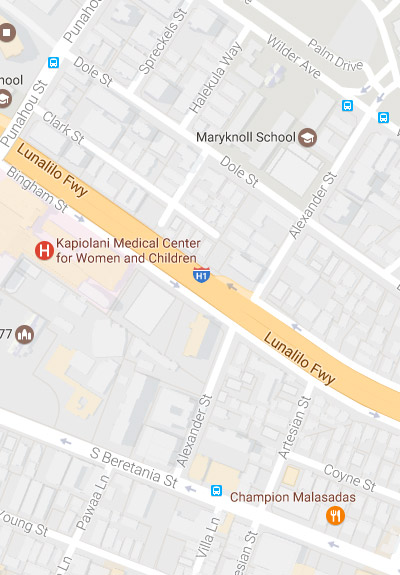 LOCATION INFORMATION
Kapiolani Bone & Joint Center (Pediatric Sports Medicine and Orthopedics)
Kapiolani Medical Center for Women & Children
1319 Punahou St., Suite 630
Honolulu, HI 96826
808-945-3766
Directions
Pediatric Physiatry
Kapiolani Medical Center for Women & Children
1319 Punahou St., Suite 950
Honolulu, HI 96826
808-763-2505
Women's Bone and Joint Clinic (Adult Bone & Joint Issues)
Kapiolani Medical Center for Women & Children
1319 Punahou St., Suite 1150
Honolulu, HI 96826
808-485-4120
Pediatric Rheumatology
Hale Pawaa
1401 South Beretania St., 1st Floor
Honolulu, HI 96826
808-373-7588