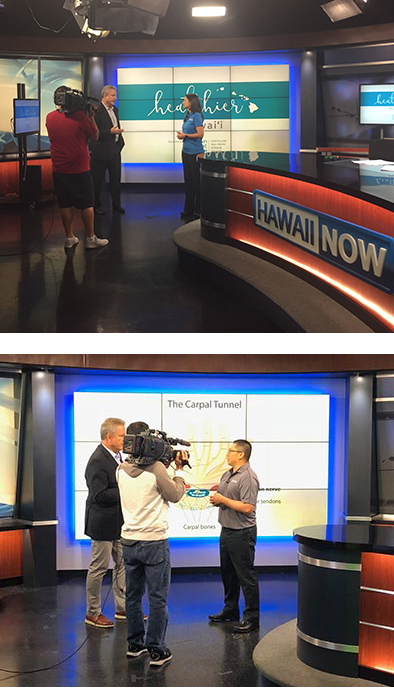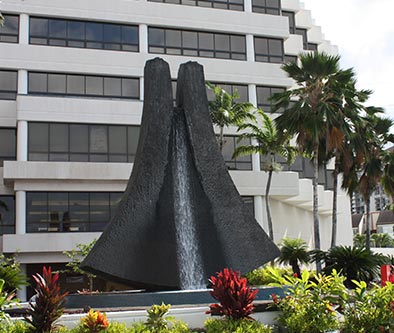 Introducing the Hawaii Pacific Health Bone & Joint Center at Pali Momi
As a part of our commitment to making essential health care services accessible for our Central and West Oahu communities, we've expanded the spectrum of bone and joint services available in Aiea.
Now, patients can visit Pali Momi Medical Center to receive quality bone and joint care from one of our Hawaii Pacific Health adult or pediatric sports medicine physicians or orthopedic surgeons.
From hip and knee replacements, spine surgery, dance medicine and sports injury treatments – our newly expanded team of specialists is available to treat patients of every age so that they can return to leading active, healthy lifestyles.
Wilcox Offers New Robotics Technology for Knee Replacements
Wilcox Medical Center now offers knee replacement surgery using the latest technology for robotics-assisted surgery. The leading-edge, robotics-assisted platform used by orthopedic surgeons with the Wilcox Bone & Joint Center is designed to deliver accurate and precise results for patients, which is crucial to the long-term success of knee replacement procedures.
The technology used at Wilcox integrates a handheld surgical smart tool with an intuitive computer system, allowing each patient's knee surgery to be individualized for accurate results in the operating room.
Pictured: Dr. David Rovinsky, demonstrates how a robotics-assisted handpiece is used for knee replacement procedures as part of new robotics-assisted surgery technology.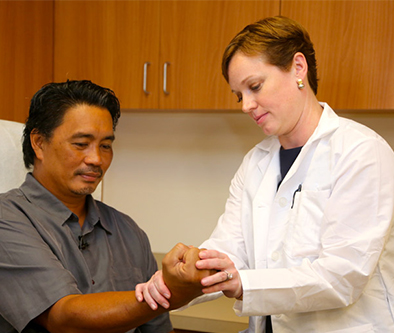 Wilcox Bone & Joint Center Offers Advanced Options in Hand Surgery
Minimally Invasive Carpal Tunnel Surgery Provides Maximum Results
Carpal tunnel syndrome is caused by pressure on the median nerve, which provides motor function and sensation to parts of the hand. When treatments such as wearing a brace, modifying activities and occupational therapy do not provide relief, surgery is considered. 
Endoscopic carpal tunnel release is a type of minimally invasive surgery in which a tiny instrument with a camera attached is inserted into a small incision at the wrist. This camera lets the surgeon see the inside of the wrist and release the transverse carpal ligament without creating a large cut. 
Pictured: Dr. Alyssa Carnegie examines a patient to assess if he is a candidate for endoscopic carpal tunnel release.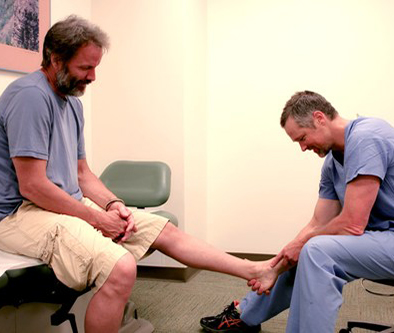 A Step-by-Step Breakdown of Ankle Replacement Surgery
Similar to joint replacements of the knee and hip, an ankle replacement involves removal of the damaged portions of the ankle joint and implantation of metal components that have specially designed, durable plastic inserted between them.
If arthritis symptoms are severe and persist to the point where they are interfering with a patient's daily activities, ankle replacement may be the best option to relieve discomfort.
Ankle replacement surgery takes a few hours to complete, and patients are usually able to go home the same day of their procedure, or the following morning.
Pictured: Dr. Daniel Judd examines a patient's ankle to make sure everything is in proper working order.