Straub is fully accredited by The Joint Commission, an independent nonprofit organization that certifies health care organizations and programs in the United States.
---
SERVICE HIGHLIGHTS
Straub offers a wide range of services to meet the health needs of a woman, such as primary care, cardiology, gastroenterology, geriatric medicine, OB-GYN and more. Our board-certified OB-GYN physicians provide general obstetric and gynecological care, including family planning services.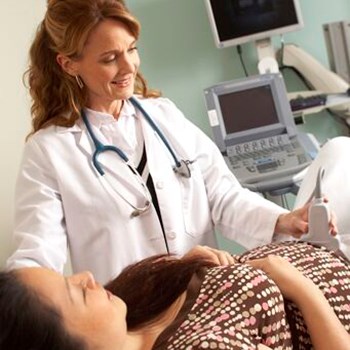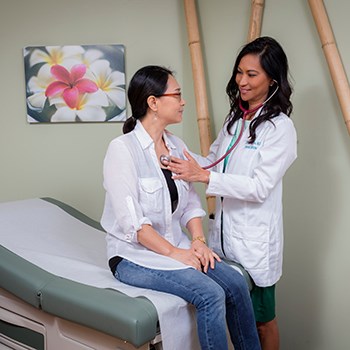 ---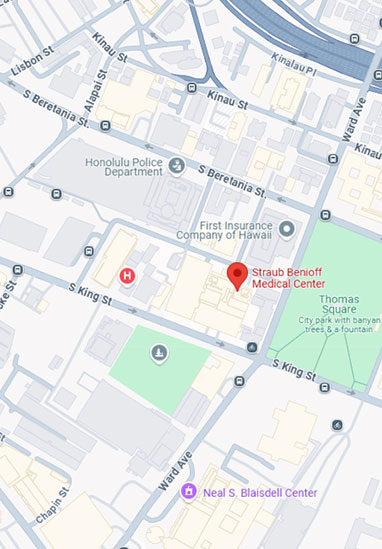 LOCATION INFORMATION
Straub Medical Center
888 S. King St., Honolulu, HI 96813
808-522-4000
Directions
Visiting Hours
Everyday: 4-8 p.m.
Public Parking Garage
Entrance is located off of King Street.
Open 24 hours/7 days a week.
Valet Parking
Entrance is located off of King Street,
in the patient drop-off zone.
Monday-Friday: 8 a.m.-4 p.m.
Appointments
808-522-4777