The COVID-19 vaccine has now been authorized for children ages 6 months through 4 years old. Boosters are also available for children ages 5 through 11. Hawaii Pacific Health locations on Oahu and Kauai will be offering COVID-19 vaccine clinics for this age group. These clinics will be offering the Pfizer-BioNTech (Pfizer) vaccine only.
Vaccinations for children ages 6 months through 11 years old are available by appointment only. Parents and guardians of children in this age group can schedule an appointment below.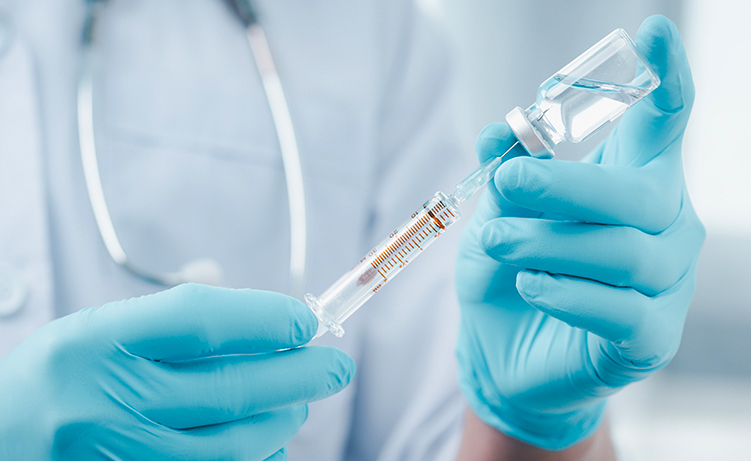 Offering Pfizer vaccines for children ages 6 months and older.
Parents and guardians of children ages 6 months and older may self-schedule below for an appointment at the Kapiolani Medical Center COVID-19 Vaccine Clinic.
I want to make a Vaccine Appointment for:
All children getting vaccinated must be accompanied to their appointment by a parent or guardian.
The parent or guardian who makes the appointment grants permission for the vaccine to be given.

In order to complete the three-dose series at this location, the last opportunity to receive a first dose was Saturday, Sept. 24. Appointments are currently full for this date. For other locations offering COVID-19 vaccinations for children, visit the state of Hawaii's COVID-19 website at HawaiiCOVID19.com/Vaccine .
Vaccine Clinic Dates
Saturday, November 19, 2022
Saturday, December 17, 2022

Vaccine Clinic Hours
 Nov. 19, 8 a.m. to 4 p.m.
Dec. 17, 8 a.m. to Noon.



This clinic will be offering the Pfizer vaccine only.
Important Reminders
Only one appointment per qualified individual is allowed.
Preparing for Your Appointment at the Kapiolani Medical Center for Women & Children COVID-19 Vaccine Clinic
Location
Kapiolani Medical Center For Women & Children
1319 Punahou Street, Honolulu
Check in for COVID-19 vaccine appointments in the Diamond Head Tower Lobby.
Parking
Self-parking in the Kapiolani parking garage is FREE for those with vaccination appointments. Validation will be provided at the clinic.
Convenient valet parking is also available for a fee. Enter the patient drop-off area from Bingham Street and see the valet staff for assistance.
What to Bring
Photo ID
Health Insurance Card (if you have health insurance)
CDC COVID-19 Vaccination Record Card – For children who have already received their first dose, bring their COVID-19 vaccination card provided at the first appointment.
Face mask – Face masks must be worn at all times by everyone ages 2 and older.
Prevaccination Checklist – If you are able to complete and print the checklist, please do so and bring it to your appointment. If you cannot print this document, we will have them available for you to complete at your appointment.
Print Checklist
What to Expect During Your Appointment
Check-in – When checking in for your appointment, be prepared to show the items listed.
Vaccination – Following check-in, you will be directed to a vaccination station where a health professional will explain the process and administer the shot.
Monitoring – For your child's safety and well-being, those who are vaccinated will be monitored for any side effects by medical personnel for a minimum of 15 minutes after receiving their shot.
Scheduling Your Next Dose – The Pfizer vaccine for children 6 months through 4 years of age is a three-dose series. The initial two doses are administered three weeks apart followed by a third dose administered at least eight weeks after the second dose. Before leaving, staff will help schedule an appointment for your child's next dose.
Please note that everyone ages 2 and older entering the facility must wear a mask and practice appropriate physical distancing
Vaccine Fact Sheet