"Unbelievably accommodating. It was like checking into a Four Seasons hotel. Everyone was sensational.
With no qualms, the best same-day surgery ever.
Fabulous!"
- Kristi Kubota
Praise for the Team
Dr. Schulz is wonderful! A real professional. The staff is always accommodating and extremely pleasing! Really great! The Nurses (Donna & Des) are Excellent. It is the cleanest & most pleasant of all the doctor's offices that I have been to in Honolulu - Anonymous
Dr. Schulz office staff very professional, courteous to patients! A nice smile & greeting much appreciated. Compassionate & understanding too!!! As a patient & health care professional myself, I expect an occasional delay re: the personal time the MD is spending with his patient; as I know he will spend time with me when it is my turn too! The nursing staff worked very well with the MD, they worked well together as a team & kept me informed along the way. - Anonymous
Dr. Schulz made me feel comfortable & confident with his professional, courteous, compassionate approach to communication & care. Also, by sitting down in a chair during f/u visits; it lets the pt. know you're there for them not just going to run in & run out!!! Very pleasant all around! There were no delays. In fact, I was offered an earlier time slot the day I was seen! Nurse/Assistant - A friendly and fun staff! Dr. Schulz was calming, friendly, quick and great to have treated me! Overall Assessment I will definitely go back to see Dr. Schulz if I need further treatment. - Anonymous
Dr. Schulz & his entire staff are top notch & absolutely professional, while giving personalized service. Reception staff always greets you by name. Very friendly & efficient. All doctors' offices should be this welcoming! - Anonymous
Dr. Cho is an amazing doctor before & especially after my surgery. He addressed EVERY issue that I had. He returned my calls & always helped me every step. Dr. Cho had a wonderful staff from answering phones (Nina & Charlene) and making appointments to nurses (Tessie & Lorna) welcoming you in to exam room all the way to leaving his office. - Anonymous
Dr. Cho, & Charlene & Laurie K. were excellent. So caring. I love their office staff. I couldn't have been treated better. - Anonymous
Dr. Schulz & staff very sensitive to patient's needs and well-being! He is an amazing physician. He is caring, compassionate and professional!! The nurses (Donna & Des) show sincere concern and dedication to their job and their patient. DONNA IS THE BEST nurse; she is gentle, sensitive, caring! NINA is the best front office staff member I have ever encountered. She is thorough, knowledgeable and amazing follow-up! I have been a patient of Straub for a long time and have not always had the best experiences but as for Dr. Schulz & his staff; they are THE BEST! - Anonymous
Dr. Cho and friends, thank you for all your hard work in helping me to feel whole again. - Keola Maldonado
My experience with Dr. Cho and his staff went far and beyond my expectations. He was very professional by explaining all the procedures from beginning to end. All of his staff members showed a lot of compassion to me during this difficult time. I am extremely thrilled with the end results, both emotionally and physically. - Lanette Ames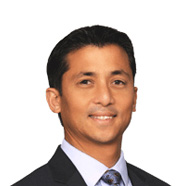 I think, believe, have experienced and heard that Dr. David Cho is one of Honolulu's Best Plastic Surgeons.
- H.B., Cosmetic patient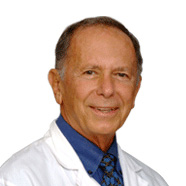 Dr. Schulz made me feel comfortable & confident with his professional, courteous, compassionate approach to communication & care.
- Anonymous