Hawaii Pacific Health Cancer Center at Pali Momi Medical Center
The Dr. James T. Kakuda Cancer Center at Pali Momi Medical Center is the first integrated center of its kind in the Central and West Oahu region, providing patients with excellent, nationally accredited care. The center provides a full spectrum of cancer services in one centralized location, allowing patients the convenience of receiving care at a single facility close to home, versus needing to visit multiple facilities or travel into town or off-island for treatment.
To better serve our patients, oncology specialists from across the Hawaii Pacific Health system now travel to see their patients at the center, allowing patients access to expert care teams who specialize in their specific type of cancer from diagnosis to treatment to survivorship.
Facility and Features
Designed with the patient experience in mind, the center incorporates state-of-the-art technology, beautiful local artwork, and soft colors and lighting to create a calm, healing environment.
The Hawaii Pacific Health Cancer Center at Pali Momi Medical Center features:
Medical oncologists, surgical oncologists and other specialists in one location for more efficient care, better outcomes and a better patient experience.
Specially designed exams rooms for specific types of cancer and procedures.
Complete infusion suite for hydration, blood transfusions and injections.
On-site pharmacy and lab services.
State-of-the-art conference center with space for integrated care teams to meet.
Dedicated telehealth suite where providers can conduct video visits with patients and privacy is assured.
Ample parking and free shuttle service.
Easy access to and from Pali Momi Medical Center.
Comfortable common area.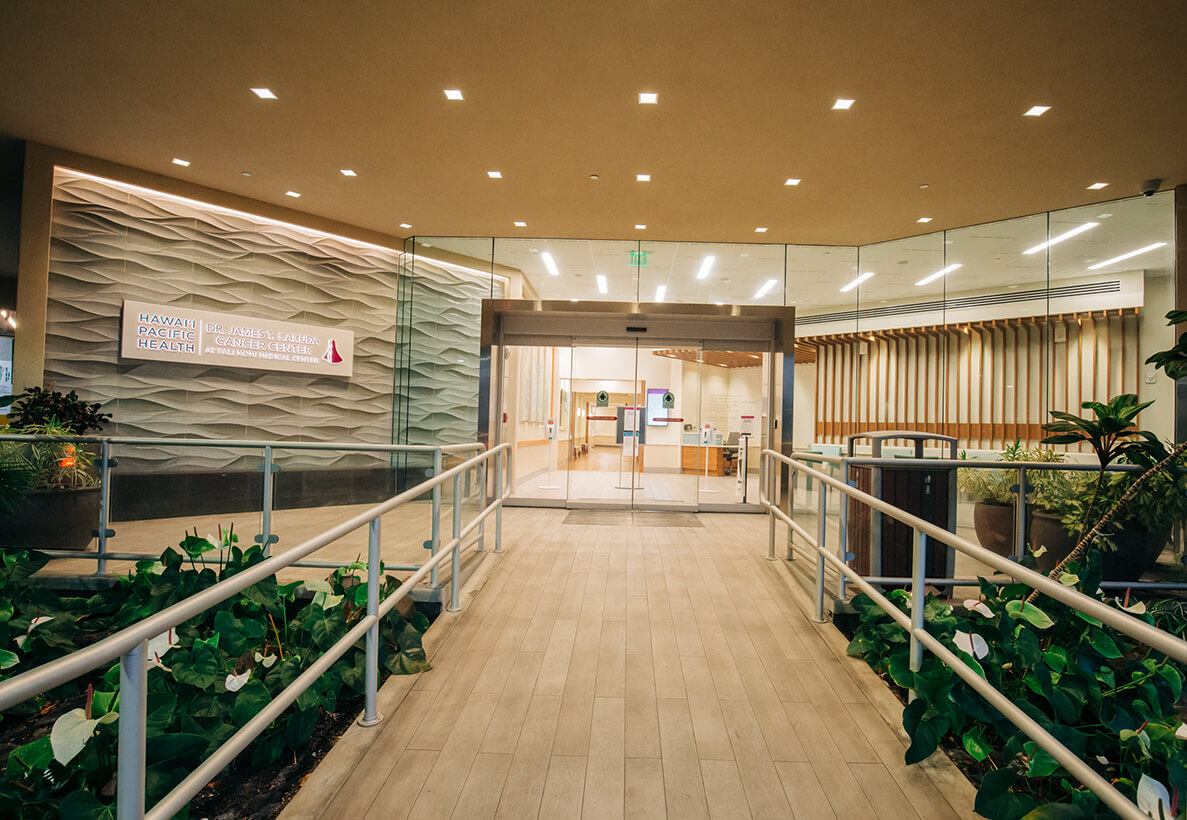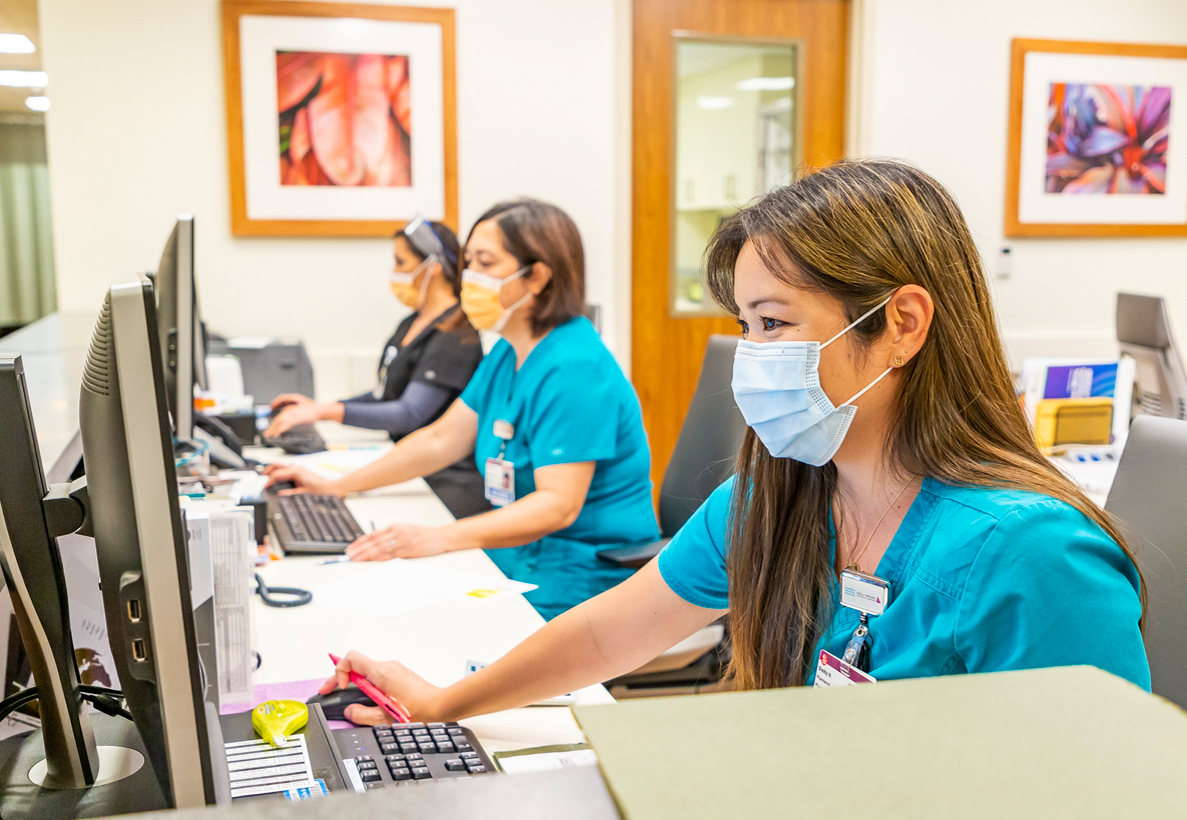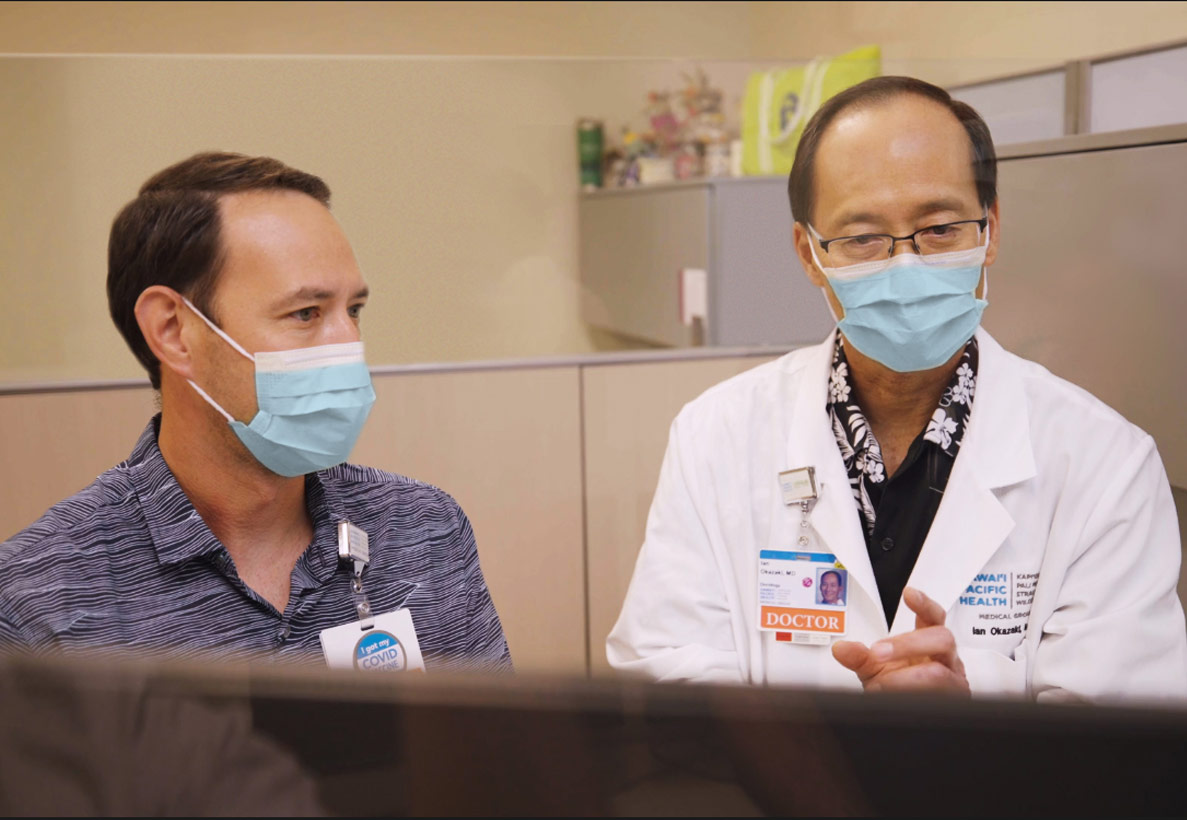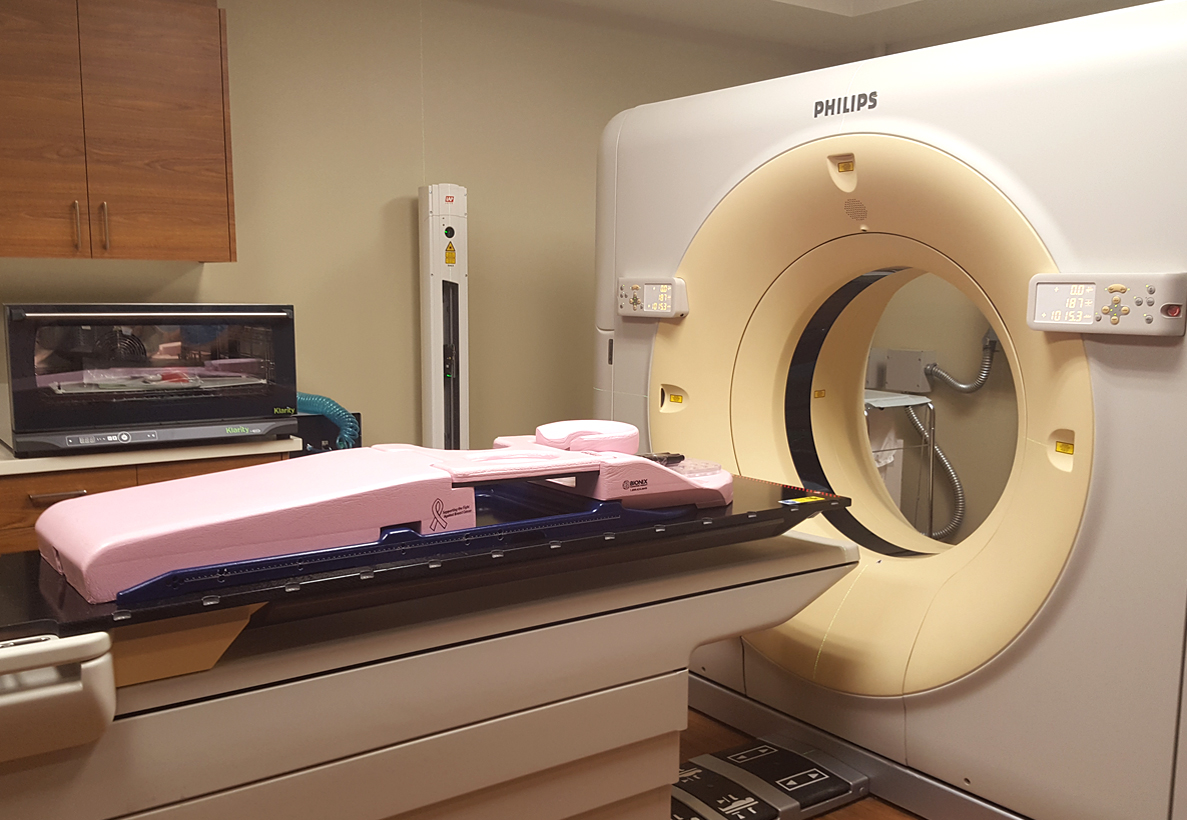 Support Services
Navigating the health care system can be challenging and overwhelming, especially when faced with a new cancer diagnosis. At Hawaii Pacific Health we believe that patients should not have to face this journey alone.
Our dedicated team of patient navigators includes registered nurses, licensed social workers and certified mammography technologists. These specialized professionals provide individualized education and resources to ensure that patients and their loved ones are cared for and supported throughout their cancer journeys.
Depending on patients' individual needs, our navigators may offer some of the following services and resources:
Coordination of care alongside physicians and health care team through our Patient Navigation Program.
Educational materials and resources regarding diagnosis and treatment.
Information on and access to clinical trials, genetic counseling, dietary counseling and psychosocial support.
Referrals to support groups, homecare services and other support programs.
Resources for transportation assistance and financial concerns.
Transition of care into our Survivorship Program.
Contact Hawaii Pacific Health Cancer Center at Pali Momi Medical Center
98-1005 Moanalua Road, Suite 3000
Aiea, HI 96701
(across from California Pizza Kitchen in Pearlridge Center Wai Makai)
Hawaii Pacific Health Cancer Centers:
808-643-HOPE (4673)
Pali Momi Infusion Services:
808-485-4490
Medical Oncology:
808-485-3037
Hawaii Pacific Health Cancer Centers
Our cancer centers provide expert care in a compassionate, comfortable environment. Our specialized oncology teams take a multi-disciplinary approach to target specific cancers utilizing the most advanced surgical, medical, radiological and infusion therapies. From prevention, screening and diagnosis, to treatment, support and survivorship, Hawaii Pacific Health Cancer Centers are here for our patients and their loved ones.
The Care Team Model: Centralized and Coordinated Care
With the goal to support both patients and their families, our talented team focuses on caring for their physical, emotional and mental well-being. Our oncology board-certified nurses have specialized education and training in cancer patient care and hold chemotherapy and biotherapy provider certifications from the Oncology Nursing Society.
Partnerships & Accreditations
Hawaii Pacific Health Cancer Centers' collaborative approach is key to successful treatment. Our affiliations with leading institutions that utilize the latest clinical trials and treatment options enable us to provide quality care to our patients.
Learn more about our Affiliations »