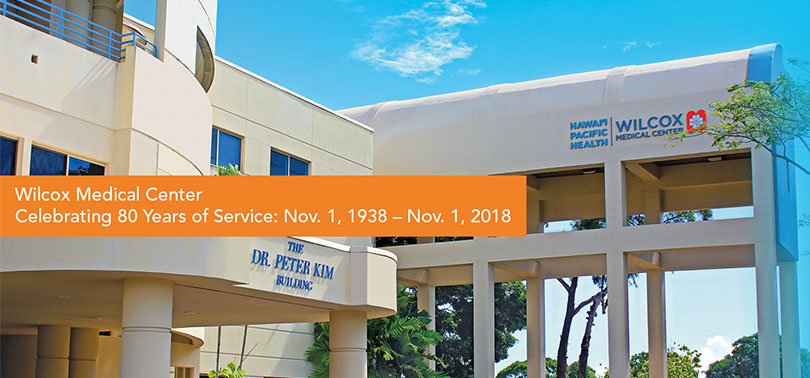 In 1938, Wilcox Medical Center opened its doors for the people of Kauai. In the years since then, Wilcox has added an emergency room, an infusion center, a women's center and the most advanced imaging on Kauai.
Wilcox Medical Center was the first neighbor island designated Level III Trauma Center and the first American College of Surgeons-verified Level III Trauma Center in the state of Hawaii. Wilcox has also been designated as the island's Primary Stroke Center by the Joint Commission.
November 1, 2018 marks Wilcox Medical Center's 80th birthday. As we celebrate 80 years of service to the people of Kauai all year long, we would like to thank our dedicated staff for their skills, their endless commitment and the difference they make in the health and quality of our lives on Kauai. 
Wilcox is honored to care for you and your family and is dedicated to creating a healthier Hawaii.