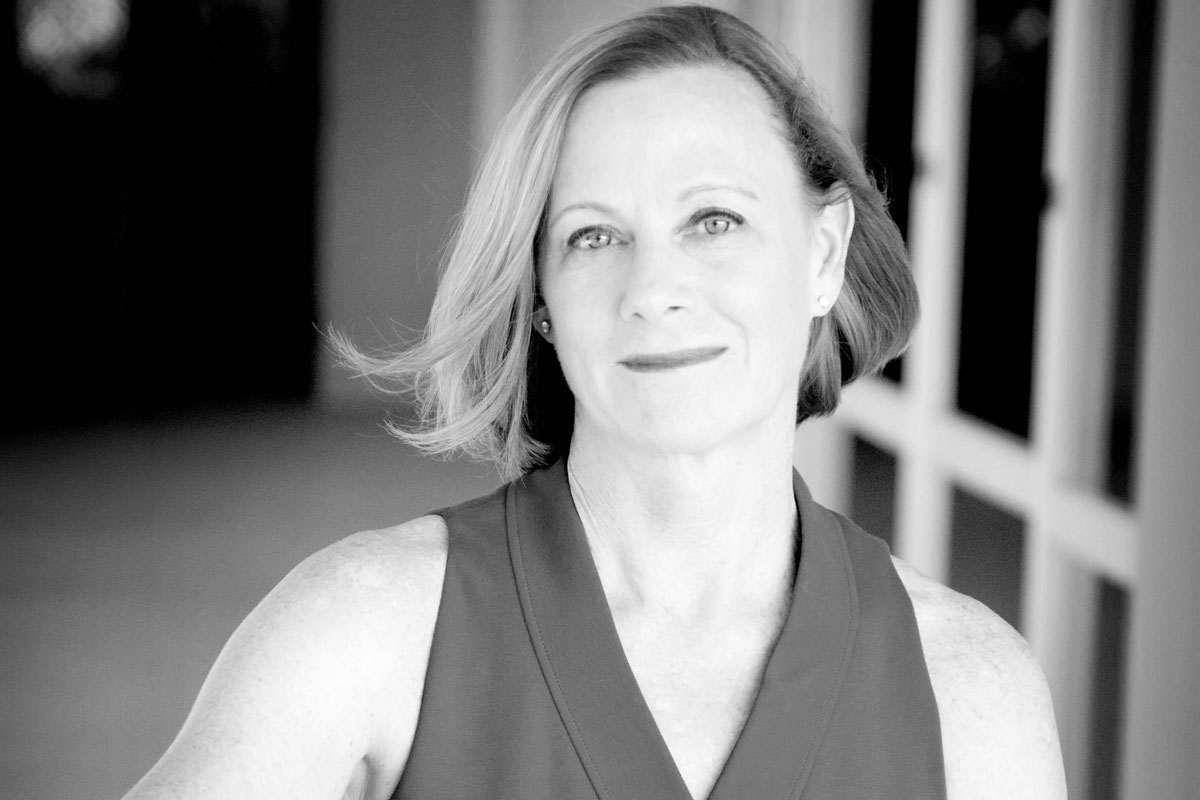 Photo courtesy ProjectFocus Hawaii.
Kapiolani CEO Martha Smith Talks About Her Fight Against Gynecological Cancer
Martha Smith is a familiar face at Kapiolani Medical Center for Women & Children. 
The hospital CEO and board member can routinely be found walking the hospital halls, somehow finding time to stop and talk with patients between meetings, interviews and other organizational operations. 
A regular runner (participants of the Hawaii Pacific Health annual Women's 10K have probably seen her tearing up the course), Martha also makes it a point to find a healthy work-life balance, fitting in exercise or quality time with her family when she can. 
But after a routine surgery in 2010, Martha was forced to shift her focus from the care of others to herself when she learned she had fallopian tube cancer, a form of gynecologic cancer. 
"All of my life, I have worked at staying strong and fit, and I was not going to let cancer change that," says Martha. "There are millions of people living with cancer or other chronic illnesses, and I was not going to let my diagnosis define me." 
Initially, Martha admits she had some reservations about being a patient at Kapiolani. 
"It was hard to be a patient where I work. I felt vulnerable," she says. "It was my husband who said, 'Where else would you expect to be taken care of, and where else would you get better care?' He was right." 
Martha was treated by Michael Carney, MD, a gynecologic oncologist at Kapiolani who says that with early detection, almost all cancers can be effectively treated. 
"In general, early-staged cancers are always more curable than more-advanced-staged cancers – that holds true for cervical, vaginal, vulvar, endometrial and ovarian cancers," Carney says.
"Unfortunately, we can't always detect cancer early," Carney adds. "Cervical cancer, for example, has an excellent screening opportunity in the Pap smear and HPV testing – we could reduce this cancer to almost zero if everyone would get regular screening. In contrast, we have no effective screening for ovarian cancer." 
Carney recommends that women who have been diagnosed with gynecologic cancer be cared for by a gynecologic oncologist in order to maximize their chances of survival. 
He also advises women to watch for possible symptoms of gynecological cancer and seek treatment immediately if they feel that something is wrong. 
"Any abnormal bleeding should prompt a woman to see her gynecologist for an exam and possible biopsy," Carney advises. "Any persistent abdominal or pelvic pain, bloating, urinary symptoms or discharge should also prompt a pelvic exam." 
"There are many people who are challenged with an illness or health condition; the reality is, you have to be practical, because the world is not going to stop for you," says Martha, who decided early on that she was not going to let cancer define her. 
"I felt it was important to continue to live my life and fit the 'inconvenience' of having cancer treatment into my life, and not the other way around," she states. "I worked the entire time I was in treatment, I kept up my exercise routine and just lived my life." 
Now cancer-free for four-and-a-half years, Martha credits the support she received from her care team and from her co-workers at Hawaii Pacific Health's family of hospitals for her recovery. 
"All of the physicians and staff who took care of me throughout my surgery, my treatment and my follow-up were and have been phenomenal. I also have to especially thank Dr. Carney," Martha says. "They have been professional, took great care to protect my privacy, and treated me with care and kindness. 
"The support from the Hawaii Pacific Health leadership, staff and physicians helped me throughout, and they also took care of my husband, who was with me every step of the way," she adds. "For that, I could not be more grateful." 
Today, Martha is feeling great and still enjoys staying fit by going to boot camp, doing yoga, running and playing golf. 
"Sometimes, despite doing all the right things, we get sick or diagnosed with an illness," Martha says. "I had and continue to have routine checkups for prevention, I exercise, I eat right and I maintain a work-life balance. 
"I have never felt better or stronger," she adds. "There is so much to look forward to and no matter what happens, I believe that you have to enjoy each and every day to the fullest."
Published on: April 29, 2016