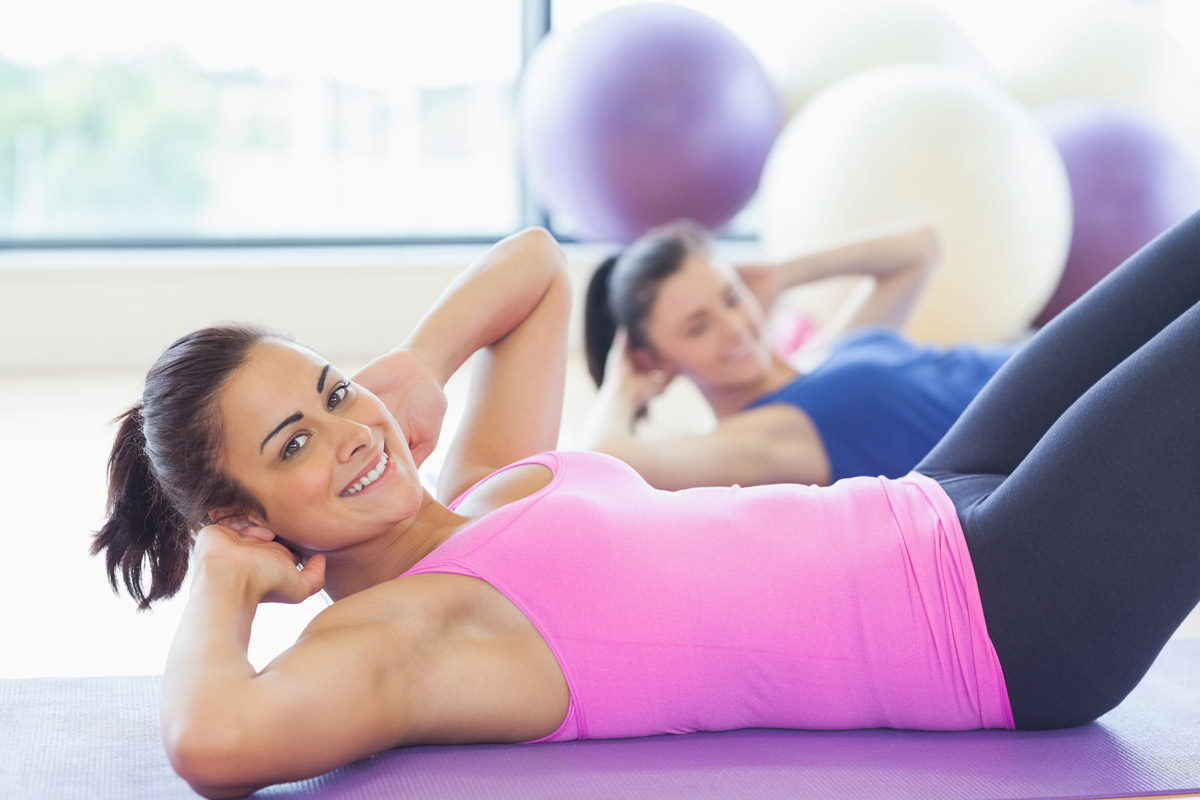 Join the Kapiolani Women's Center Fit Fam
The Kapiolani Women's Center is well known for providing quality women's health services and state-of-the-art, lifesaving health screenings. But did you know the center promotes a healthier lifestyle through a variety of fitness classes as well?
It's not a new fitness fad either! Ladies have been breaking a sweat at the Women's Center for 23 years now.
"We wanted to promote all-around good health for women and let people know that exercise is a part of keeping healthy," explains Shereena Spragling, supervisor of the Kapiolani Women's Center.
"It really is a reflection of our goal at Hawaii Pacific Health – to create a healthier Hawaii," Spragling says. "Exercise is a great way to prevent chronic diseases like heart disease, which is the No. 1 killer of women in the United States."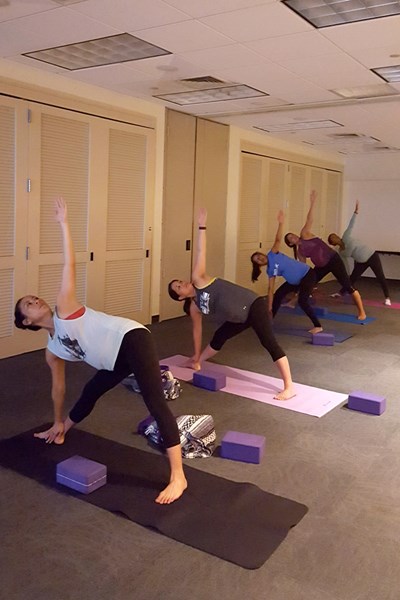 Fitness classes include:
Kickboxing.
Yoga for Beginners.
Intermediate yoga.
Senior aerobics.
Low-impact aerobics.
Tai chi.
Hula for Your Health.
Strength training.
Osteo-cise.
Core training.
Brain and Balance Training.
ABC: After Breast Cancer.
The team is always looking to add more ways for participants to break a sweat. They recently added prenatal yoga classes that dozens of expecting moms are enjoying.
Ewa Beach resident Deja Sausa is 26 weeks pregnant with her first child and takes prenatal yoga every Monday evening at the Women's Center.
"I started having back pain from my pregnancy, so I decided to try prenatal yoga," Sausa explains. "Since I started coming to class a few weeks ago, the pain has disappeared."
Spragling says the next new class they plan on adding to the lineup is Zumba.
Classes are open to all fitness levels, from beginners to the hardcore athlete.
Workouts aren't only for women – men are welcome to join a class too!
A six-week session will cost $25-$60, depending on the type of class. Drop-in rates range from $8 to $15 per workout.
For more information on the fitness classes offered at the Kapiolani Women's Center and to register, click here.
Published on: August 1, 2017