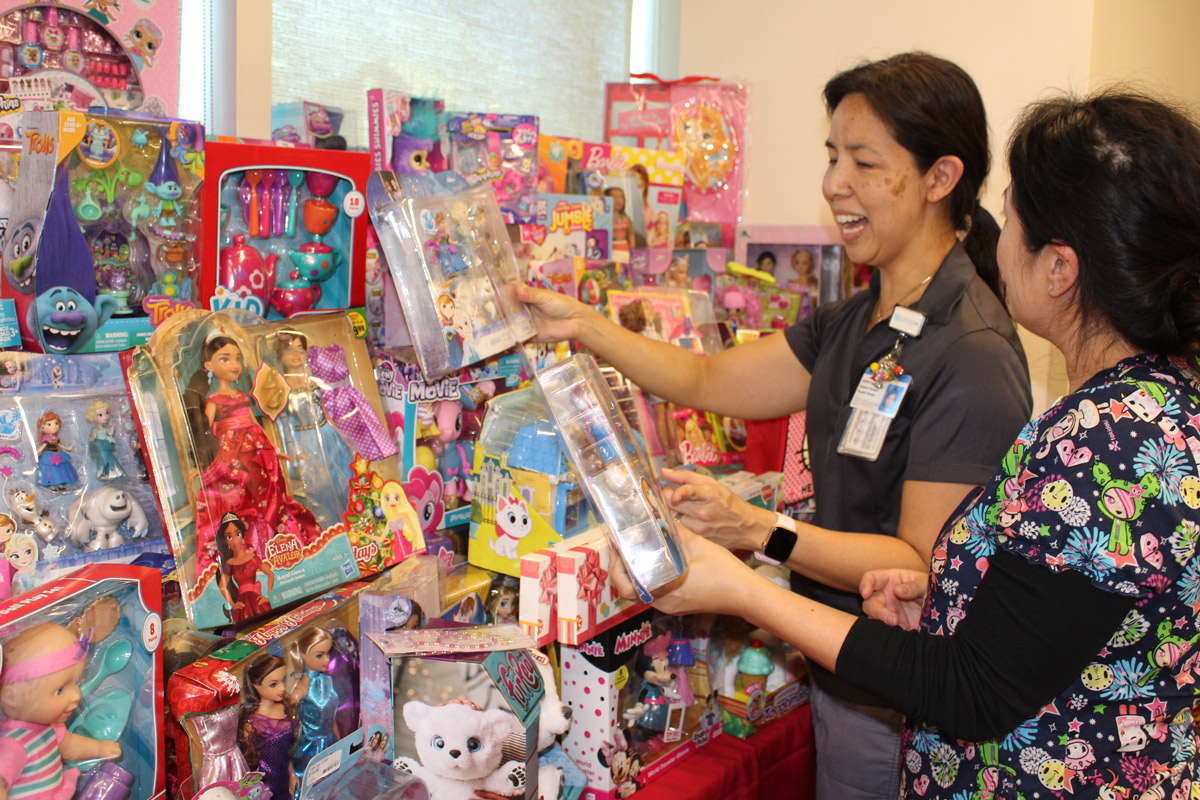 Thanks to donations to Santa's Workshop, staff members from Kapiolani Medical Center are able to give out toys and other gifts to good little girls and boys who visit the medical center over the holidays.
Behind the Scenes at Santa's Workshop
The holidays may come but once a year, but at Kapiolani Medical Center for Women & Children, the spirit of giving is always in season.
Toys, video games, puzzles and crafts – these are just a few of the things hospitalized patients receive year-round thanks to donations made to Santa's Workshop.
The annual collection drive runs the week before Christmas, during which time community members gather from near and far to drop off new and unwrapped gifts at the medical center.
Then, parents and caregivers are invited to pick out gifts for the good girls and boys on their lists.
"Parents and caregivers tell us how much they appreciate this every year, as oftentimes they are from a neighbor island and are staying here during Christmas," says Heather Tamaye, Pediatric Services supervisor at Kapiolani.
"These families often have all of their gifts wrapped under the tree at home and won't have access to them on Christmas. Parents are relieved that they can still provide their kids with gifts without having to leave the medical center and brave the holiday rush at stores. They enjoy the process of shopping in the workshop knowing that they are still near their child," Tamaye adds.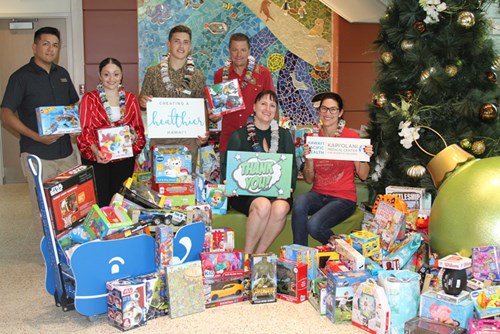 As an added treat, during the week of Santa's Workshop, helper elves deliver unwrapped toys to all of the units throughout Kapiolani so that staff can give out gifts to children who come through the medical center in the days leading up to Christmas.
However, once the holidays have come and gone, the gifts aren't stowed away with the tinsel and garland.
"These gifts are collected during the holidays but have a shelf life all year at Kapiolani," says Liz Chun Uyehara, director of foundation communications with the Foundations of Hawaii Pacific Health.
Donations are used throughout the year in a variety of ways.
Most continue to be given to children who either are inpatients at the medical center or are visiting outpatients for some sort of service (i.e., rehabilitation, cancer treatment, emergency, same-day surgery).
Additionally, siblings of patients may have the opportunity to pick out a toy, book or game, too.
Donated items are used as prizes for pediatric patients who participate in the Brain Station tutorial program, as well as to expectant mothers who receive extended care pre- and post-labor as part of the medical center's Antepartum Program.
"Moms-to-be and mothers who require further care after birth usually are treated to things that can help pass the time or comfort them – everything from puzzles and crafts supplies to shampoo sets, robes and house slippers," Chun Uyehara says.
Donations to Santa's Workshop have steadily increased in recent years, so much so that in 2018 patients in all medical center units received a special item during their treatment the day before Christmas.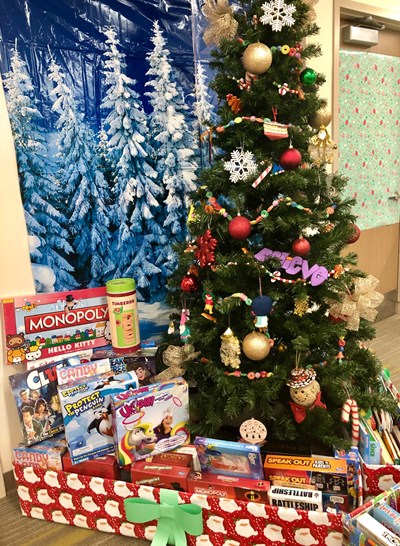 To help restock the workshop's shelves this year, community members may bring a new and unwrapped gift to Conference Rooms 2 and 3 on the second floor of the Kapiolani Diamond Head Tower between 10 a.m. to 4 p.m. Dec. 20-24, 2019.
Suggested items include:
Infant items (rattles, rings, all-plastic mobiles).


Toddler items (balls, musical/light-up toys, cause-effect games).


Lego kits.


Action figures.


Cars, trucks, planes and trains.


Play-Doh and tools.


Video game systems and games.


iPads and iPad chargers.


Portable DVD players.


Small clock radios and speakers.


Craft kits (all ages, including teens and adults).


Crayons, markers, colored pencils, paint sets.


Books.


Robes and house slippers.


Stocking stuffers.


Gift cards for Amazon, Target, Walmart, Starbucks, Visa, eateries and grocery stores.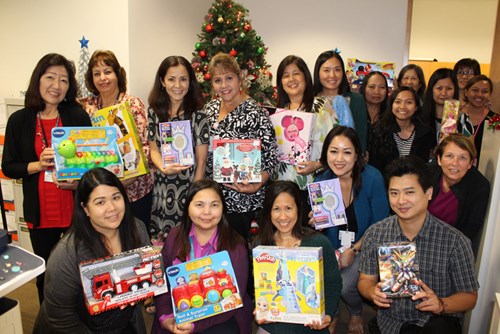 "Gift cards are being requested more by teens who like the freedom to buy things for themselves, and electronics are popular for many kids who are required to stay in their hospital rooms because of their condition or care needs," Chun Uyehara says.
"We especially love when people get things from the Child Life Amazon wish list," Tamaye adds.
Note that due to dietary restrictions and allergies, food and plush items will not be accepted.
Those who would like to drop off gifts prior to the collection dates may call the Santa's Workshop Hotline at 808-983-6886.
Other inquires can be emailed to Foundations@HawaiiPacificHealth.org.
Published on: December 5, 2019