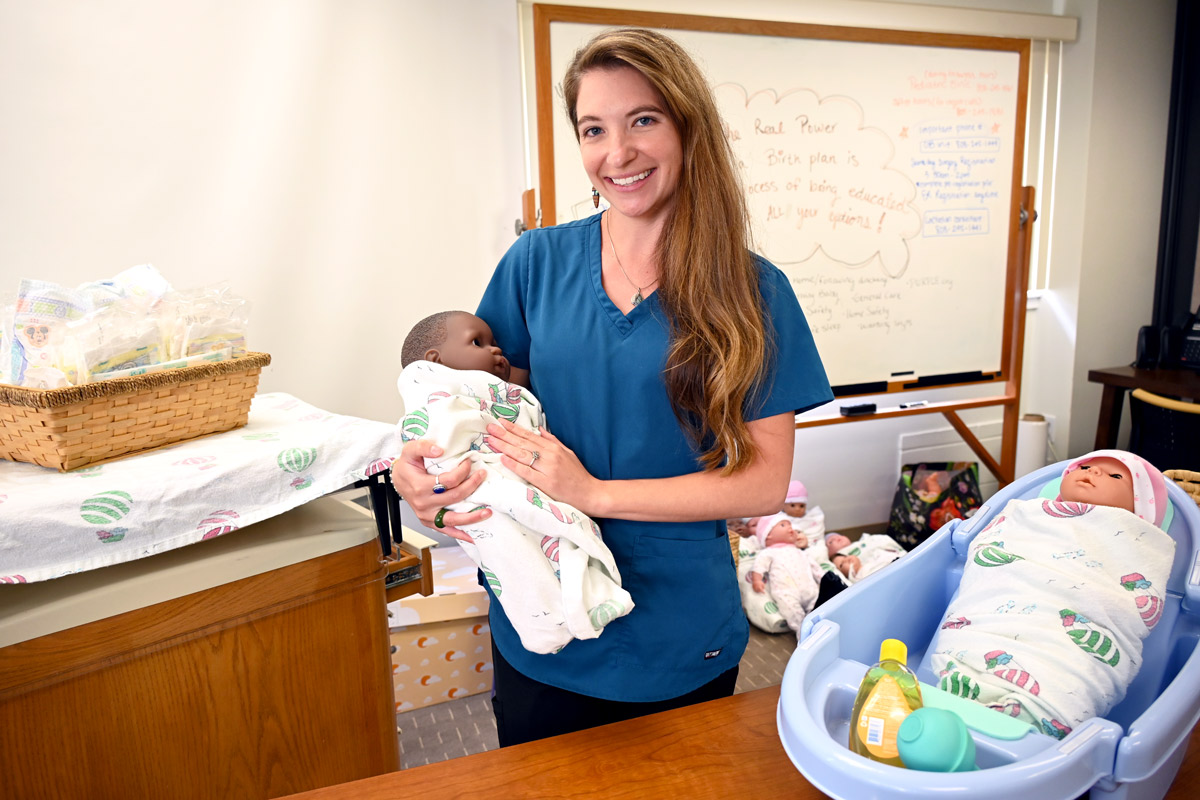 Christina Christunas, a registered nurse and lactation consultant with Wilcox Medical Center, leads parents-to-be through Childbirth and Parent Education Classes on Kauai.
Helping Parents Prepare for Childbirth & Beyond
Being a new parent can be scary. Childbirth and parent education classes can help make the journey less daunting.
Christina Christunas, a registered nurse and lactation consultant, recently chatted with Hawaii News Now about free classes offered at Wilcox Medical Center on Kauai and how attending this education opportunities can help prepare expecting mothers and fathers for what's to come.
"One of the most common questions I get is, 'Will my birth plan be followed?' My answer to that is, 'What is your birth plan? Have you communicated that to your provider?'" Christunas said. "We want to know upfront what your expectations are."
Christunas explained that every birth is unique, and because of this the team at Wilcox will collaborate with the mother to best accommodate her desired birth plan.
However, there may be times when the health of the mother or baby is at risk, which is why it is important for parents to know beforehand what to expect when those situations arise.
"We keep the mom's and the baby's safety as our priority," Christunas said. "I truly believe that the power of the birth plan is knowing all your options."
Other topics Christunas said expectant parents – whether this baby will be their first or their fourth – often are curious about include:
How to have a healthy pregnancy.


Stages of labor.


Medical interventions.


Breastfeeding.


Postpartum care.


Newborn care.


"We cover all of these topics in our Childbirth and Parent Education Classes at Wilcox Medical Center," she said. "We even do a tour of the maternity unit, and I'm more than happy to meet with families to do care seat safety checks."
Christunas, a mother of two keiki herself, also provided some sage advice for parents as they navigate the journey of parenthood.
"Birth is a natural process. It is a life-changing and empowering experience," she said. "Surround yourself with positivity. Focus not only on your physical health, but your mental and emotional health as well. You can do this. You are loved, and you are supported."
---
This segment originally aired April 26, 2023, as part of the Hawaii News Now "Sunrise" Healthier Hawaii series. Watch the full broadcast here or below.
Published on: May 9, 2023