Join us for a FREE Advance Care Planning Workshop:
THE GREATEST GIFT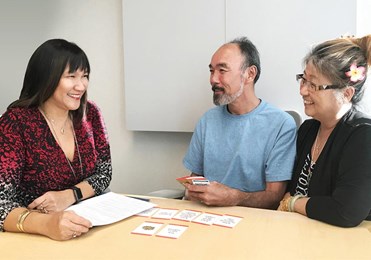 SPEAKERS:
ACP Facilitators
WHERE:
Wilcox Medical Center
Conference Room B/C
WHEN:
Regular classes:
May 8, 2019 (Wednesday): 8 - 10:30 a.m.
Attendees and their health care power of attorney or loved one are encouraged to participate. Work session led by Advance Care Planning (ACP) Facilitators who will guide you on completing your Hawaii Advance Health Care Directive.
A notary will be available for those who want to complete their advance directive with a valid picture ID. There is no cost for notary services.
To register, click link below or call 808-245-1205 for more information. Seating is limited. 
Visit KokuaMau.org to obtain and review a copy of the Hawaii Advance Health Care Directive prior to class.