Join us for a FREE Advance Care Planning Workshop:
THE GREATEST GIFT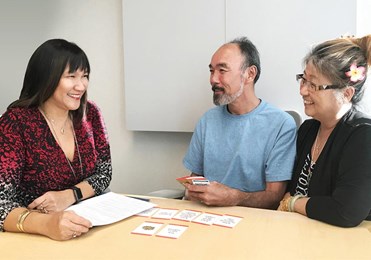 Bring your family and friends to learn about what is 
advance care planning.
You can complete an advance directive, learn about the important role of a health care power of attorney and know the difference between an advance directive and
Provider Orders for Life-Sustaining Treatment (POLST).
Facilitated by Advance Care Planning team.
Where:
Kapiolani Medical Center - Diamond Head Tower
Conference Room 6-7
1319 Punahou St.
Honolulu, HI 96826
Class Options:
Please note: At Hawaii Pacific Health, the health and safety of our patients, visitors, care providers and staff is our top priority. At this current time, all classes have been cancelled until June 31, 2020. We apologize for the inconvenience.
September 16, 2020 (Wednesday) from 5 - 8 p.m. in Rooms 6-7
Parking is validated.
A notary will be available for those who want to complete their advance directive with a valid picture ID. There is no cost for notary services.
To register, click link below or call 808-643-HOPE and select Option 2 to speak with a navigator at the specific facility for more information. Seating is limited. 
Visit KokuaMau.org to obtain a copy of the Hawaii Advance Health Care Directive prior to attending the workshop.
View ACP Public Class Flyer (PDF).