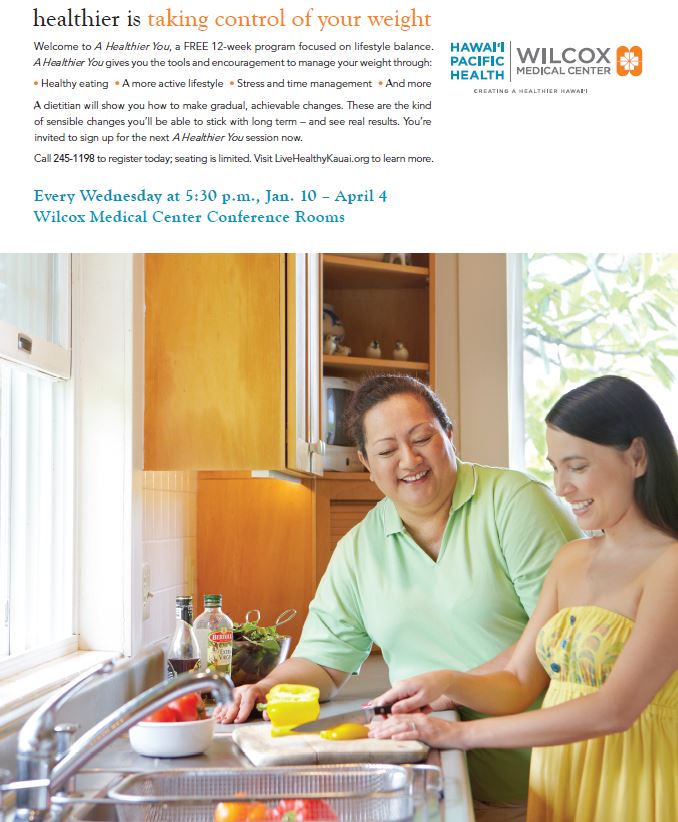 Wilcox Medical Center's "A Healthier You" program is a free, 12-week program that is designed to help participants reach their lifestyle balance goals by making gradual, healthy and reasonable changes in their eating and physical activity. 
The next A Healthier You begins Jan. 10 and meets at 5:30 p.m. every Wednesday through Apr. 4. Seating is limited. Call 245-1198 to enroll.
When: Wednesdays at 5:30 p.m., Jan. 10-Apr. 4, 2018
Where: Wilcox Medical Center Conference Rooms  (dates/time subject to change)
Seating is limited, call 245-1198.