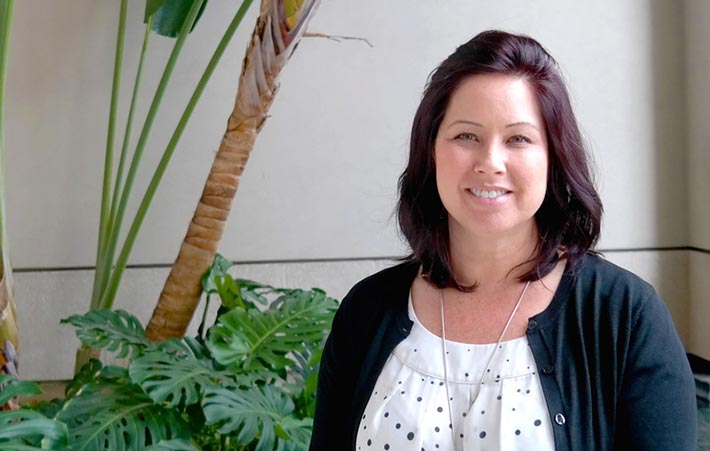 Liz Chun
Director of Foundation Communications, Philanthropy
Hawaii Pacific Health
Interested in a fulfilling career at Hawaii Pacific Health?                                                                                Apply Today!
Former TV sports anchor Liz Chun has found her calling as the Director of Philanthropy. To do her job, she draws inspiration from a daily walk down the halls, meeting patients and watching the staff deliver care.
"When I came to Pali Momi, I was reunited with chaplain Nathan Kohashi, who often visited my dad when he was an inpatient at Straub Medical Center. I found that, just like Nathan, the staff at Pali Momi are very loyal to this hospital, very dedicated to delivering the best care to the West Oahu community. That made a big impression on me."
More recently, Liz also became acquainted with the staff of Kapiolani Medical Center for Women & Children, where she gave birth to a son, Jace.
"Jace was in the Neonatal Intensive Care Unit for a short period; I saw first-hand the challenges that Kapiolani doctors and nurses face in order to care for these tiny babies. I have such appreciation for the pediatric staff and all they do," she says.
"Being a patient's caregiver, new mom and patient myself, I've seen how staff work hard on behalf of our community, the greater good we're trying to achieve," Liz adds. "I'm so proud to be an employee of Hawaii Pacific Health."