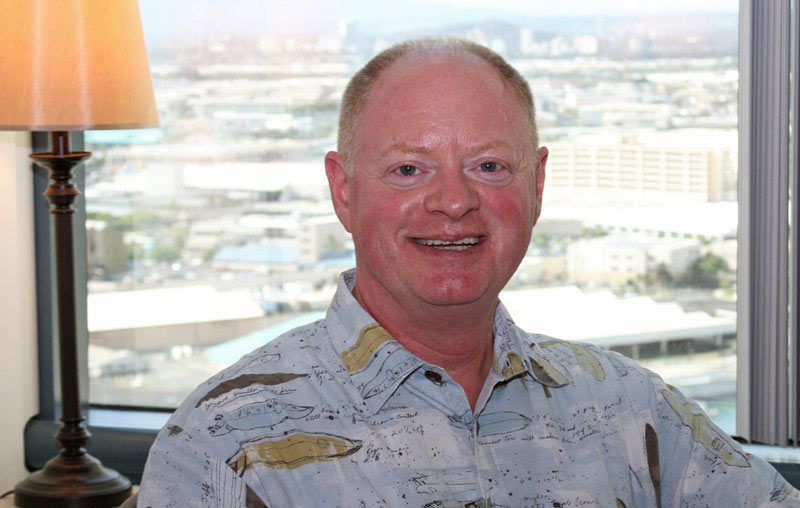 Jeff Pederson
Director of Planned Giving, Philanthropy
Hawaii Pacific Health
Interested in a fulfilling career at Hawaii Pacific Health?                                                                                Apply Today!
Jeff and Ann Pederson had two children, a cockapoo dog and a high degree of nervous excitement when they moved from Minneapolis to Honolulu.
Jeff, the new Director of Planned Giving, wondered what it would be like to live 4,000 miles from their hometown and five time zones behind their friends and family.
Eight years later, "my experience in Hawaii has been absolutely wonderful," he says. "Hawaii Pacific Health has invested a lot in my professional development. I have all the necessary tools to carry out my job, along with the support of upper management. On a personal level, HPH worked very hard to make sure that Ann and I were welcomed into the community. I feel very lucky."
Another concern was health care, especially for their children. But Jeff's family "has received excellent care throughout," he says, usually at the Straub Kailua Family Health Center, on occasion the ERs of Kapiolani Medical Center and Straub Clinic & Hospital.
"Ann and I came to Hawaii thinking this would be just a brief adventure, but things worked out even better than we imagined. We have no plans to leave," he says. "Hawaii has become our home, and Hawaii Pacific Health has become our ohana. We're very pleased that we took a chance and came out here."