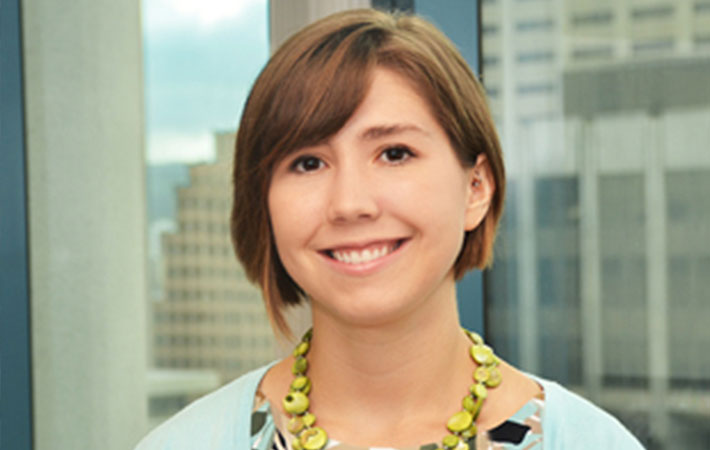 Emiline Buhler
Project Manager, IT Department
Hawaii Pacific Health
Interested in a fulfilling career at Hawaii Pacific Health?                                                                                Apply Today!
Emiline Buhler moved to Hawaii from Virginia after accepting a job as a project coordinator at Hawaii Pacific Health.
An internship in administration gave Emiline a passion for project management and implementation. With a undergraduate degree in biology, a minor in both chemistry and writing, and a master's degree in technical communications and scientific writing, Emiline found herself with a job in the IT department at Hawaii Pacific Health, where project management is housed.
As a project coordinator in the project management offices, Emiline does everything, from data management to coordinating communications, depending on what is needed at the time. Sometimes she is working on software implementation, while other times she could be collecting data for government programs.
Emiline's favorite part of her job is learning new things. She recognizes there are new challenges every day, but she appreciates that Hawaii Pacific Health provides her with the training she needs to be successful.
"I've had training both formal and informal training. Through job-shadowing and collaborating with others on various projects, I've been able to learn through experience, which is an aspect of my job I truly appreciate."
What Emiline finds important in her job is that she can see the connection between the tasks she is doing day-to-day and how it impacts patients within Hawaii Pacific Health's network of hospitals – Kapiolani Medical Center for Women & Children, Pali Momi Medical Center, Straub Clinic & Hospital and Wilcox Memorial Hospital on Kauai.
Emiline lives in Kaneohe and enjoys spending time outdoors, whether it's hiking or swimming in the ocean. She also salsa dances and notes that there are a few members of the IT department who salsa dance as well.